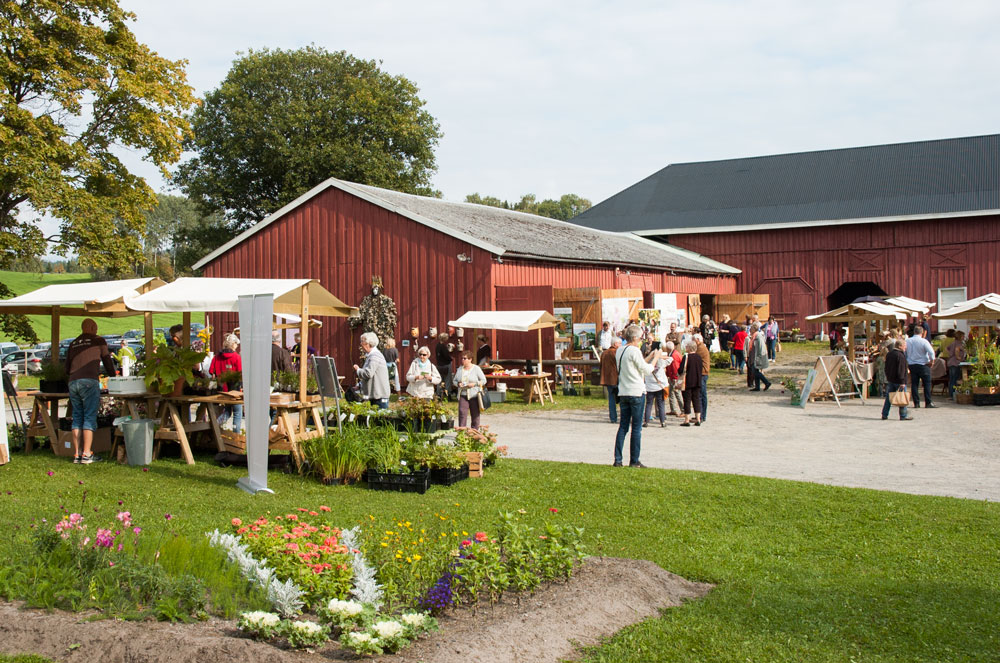 Høstens vakreste eventyr er rett rundt hjørnet;Lørdag 4.  og søndag 5. september er det duket for Hagehistorisk marked 2015 på Sveinhaug gård, på Ringsaker. «Norges svar på Chelsea Flower Show» er det sagt, og definitivt årets viktigste og vakreste møtested for alle som har en gammel hage, drømmer om en gammel hage eller bare liker gamle hager!
Et trettitalls flotte utstillere kommer med historiske planter, møbler, solid håndverktøy, lokale hagebruks- og jordbruksprodukter, og ferske grønnsaker fra bygda.
Vi har et program spekket av dyktige foredragsholdere og fagfolk som demonstrerer og forteller, vi har ekspertpanel der du kan komme med spørsmål om din gamle hage, eller en gammel hageplante du vil vite mer om. – Og vi har hagehistorisk quiz! Vi oppfordrer hageinteresserte til å stille lag; tre på hvert lag. Knut Langeland er quizmaster.
Samarbeidspartnere er, i år som i fjor, VEA– statens fagskole for gartnere og blomsterdekoratører og magasinet Norske Hjem.
Kari-Marte og Tor Harald Frøyset, grunnleggerne av magasinet Norske Hjem, vil være på plass med gode tilbud på abonnement, boka Norske Lekestuer og utvalgte produkter fra nettbutikken!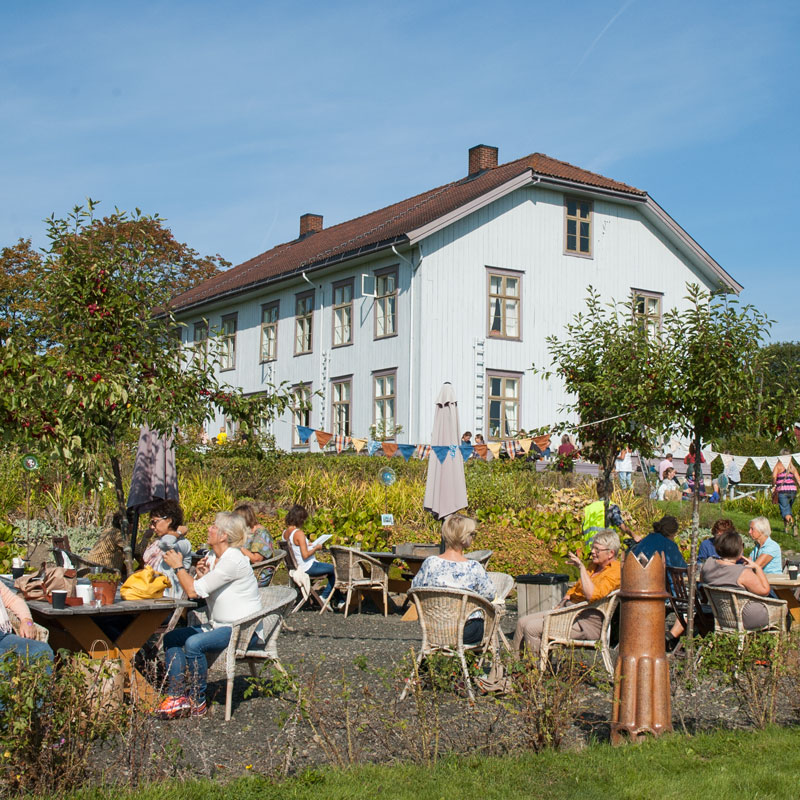 Galleriet på Sveinhaug er nytt av året, og under markedet vises utstillingen  «Agrarestetikk» , med arbeider av to av landets fremste kunsthåndverkere; Kari Oline Øverseth og Ansgar Ole Olsen, i henholdsvis keramikk og metall. NB! Bare denne helgen.
Sist, men ikke minst: Vi heiser øko-fanen! Historiske og økologiske hager er ofte to sider av samme sak. Sveinhaug har vært drevet økologisk i 15 år, og det er så selvsagt for oss at vi ofte glemmer å si det. Nå skjerper vi oss; flere økologiske utstillere deltar, flere foredrag og demonstrasjoner er med tanke på økohagen, og vi har også markvandring på Sveinhaug om økologisk dyrking.
Inngang: Kr 100,- for voksne og gratis for barn. Billetten gjelder begge dager,  til alle foredrag, demonstrasjoner og vandringer, og tilgang på ekspertpanelet.
Det er ikke betalingsterminal i inngangen. Mange, men ikke alle utstillere har terminal.
Håper vi ses!
Klikk her for å laste ned programmet som PDF.