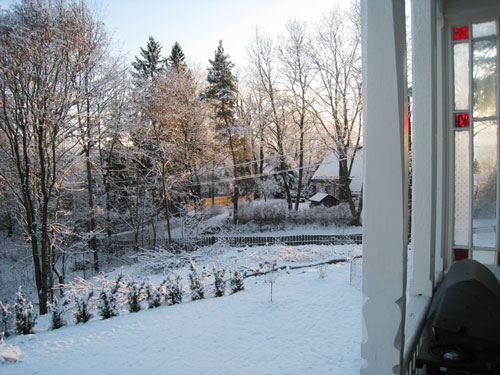 Hei!
Jeg skal i gang med å planlegge hage til et sveitserhus fra 1881. Huset
står på Byantikvarens gule liste og har mange detaljer som er godt bevart.
Jeg ønsker å lage en hage som har moderne kvaliteter, men som hovedsakelig
består av planter fra da huset var nytt. Hvordan bør jeg gå fram?
Kan dere gi meg noen råd om planter, materialer og detaljer som er tids- og stilriktige for denne perioden?
Var det for eksempel vanlig med veksthus/paviljonger i hagene fra denne
tiden? Hagen vår blir på to nivåer. Naboens uteområde ligger på deler av det øvre
planet. Har du et forslag til planter/busker i skråningen som fyller ut skråningen og
skjermer innsyn til naboen?
Med vennlig hilsen
Anne Cecilie
Hei Anne Cecilie.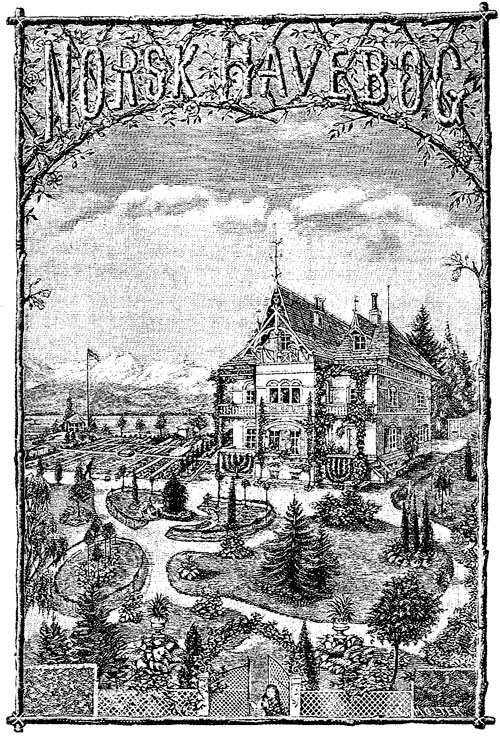 Hagen rundt et sveitserhus fra rundt 1880 ville ha vært preget av slyngende ganger ogskråninger formet i henhold til det engelskmennene kalte "the Line of Beauty". (Se egen artikkel om «Skråninger i eldre hager», Gamle Hus & Hager utgave 1 2010.) Beplantningen ville ha bestått av blandede buskas av forskjellige blomstrende busker, som for eksempel vårkornell (Cornus mas), bjarkøyspirea (Spiræa chamædryfolia) og andre spirearter, syriner, sibirertebusk, duftskjærsminer og benved (Euonymus auropæus). Det kunne også inngå vintergrønne busker som barlind, buksbom, lawsonsypress og tuja i buskasene.
På plenene ville det kunne ha vært noen spektakulære solitære (enkeltstående) busker og trær, slik som rødbladet bøk, broketbladet lønn, en hestekastanje eller edel- og hvitgraner av forskjellige slag. Tuja var også eksklusive planter på denne tiden og ble brukt som solitærer, men aldri som hekk. Stauder som peoner, dagliljer, bladliljer, sibiriris, spir og bergenia ble plantet i egne blomsterbed på plenene eller ved huset, eller som kantplanting ved buskasene.
Illustrasjon: Tittelside av Norsk Havebog av Peter Nøvik, 1891
Ellers hadde man på den tiden en forkjærlighet for sommerblomster som pelargonier, blomkarse, heliotrop, amarant, løvemunn, lobelia, praktsalvie, fløyelsblomst etc., dandert i gilde fargesammensetninger i så kalte teppebed på plenene eller gårdsplassene. Disse plantene måtte overvintres frostfritt i kjellere eller drives frem i veksthus. Antagelig har en del glassverandaer fungert som slike drivhus. Egne veksthus fantes i finere hager, men var nok ikke vanlige i alminnelige villahager.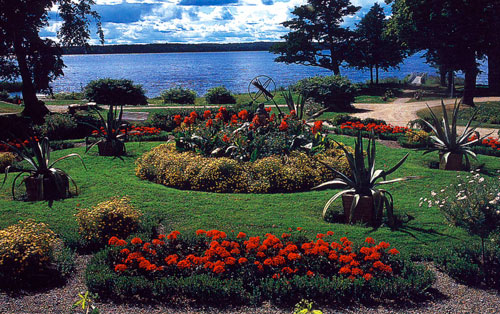 Sommerblomster i sterke kontrastfarger ble plantet i teppebed.
Derimot var det vanlig med lysthus også i mindre villahager. Ofte ble de laget av sprinkelverk, som var dekket med slyngplanter som kaprifol, villvin og klematis. Levende lysthus av syrin og formklippet lind var også vanlige i alle typer hager på 1800-tallet. Her kunne det gode hagelivet nytes i skygge for solen.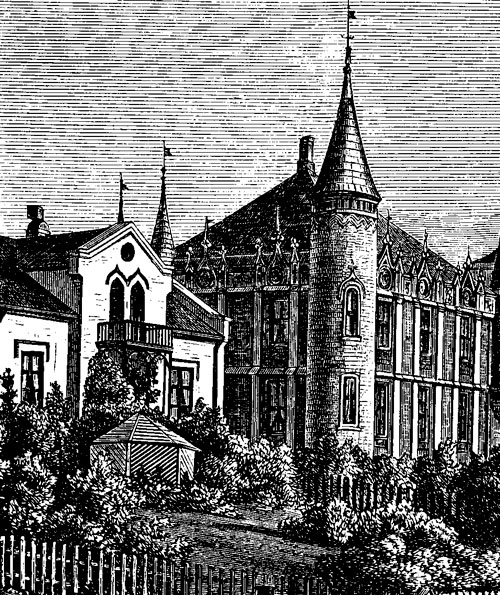 Lykke til med spennende hageprosjekt!
Madeleine v. Essen
Tips til lesestoff:
Fortidsminneforeningen har gitt ut heftet Gode råd om Gamle hager, som beskriver de ulike stilepokene i hagehistorien. Det innholder også lister over hvilke planter, som var typiske for de ulike periodene.
En vanlig type sprinkelverkslysthus på 1800-tallet
ses her i Josephinegate i Kristiania/Oslo.